| | |
| --- | --- |
| | This article includes spoilers for Black★Rock Shooter THE GAME. To return to the main page of the wiki, please proceed to this link. |
This article lists down the characters featured in the role-playing game Black★Rock Shooter THE GAME.
Survivors
Edit
Nineteen years after the invasion of Earth in 2032, the last armed force on Earth defends their planet against the onslaught of the alien forces. Meanwhile, a mysterious girl awakens and finds herself in the post-apocalyptic shadow of San Francisco.
United Earth Force-Primary Support ServiceEdit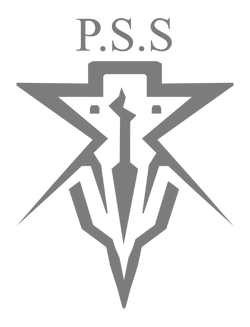 Also called UEF-PSS, this is considered the last remaining military force on Earth, composed of 12 soldiers who fight as resistance forces against the invading forces.
An extraterrestrial force led by seven powerful beings called as The Seven Apostles conquered much of Earth in 2032. They have in their possession an armada of mechanized units which they use in their invasive actions.
The Seven ApostlesEdit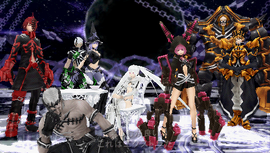 Remnants of a group of fifteen alien beings who initiated the attack against Earth on the year 2032. After the death of eight of the original members, the seven that survived continue the assault for the next 19 years.
Other Characters
Edit